What type of businesses do you develop websites for?
If you provide a service, we can provide you a website!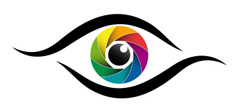 Our bespoke website design service is suitable for any service provider. Some examples (in absolutely no order at all!):-
Legal services (lawyer/solicitor)
Trade services (plumbing/electricians/painting etc)
Gardening services
Accounting services
Beauty treatments/therapies
Catering/event services
Photography services
Cleaning services
Dentistry services
Health treatments
Corporate services
Marketing services
These are of course, just examples. Whatever service you provide, we can build a website for you that will be not only be very useful for your target market, but compel them to do what you want them to do (sign up / call / get in touch) - with our design and copywriting skills.
What if I SELL products?
If you require e-commerce facilities, your best bet is to try our other service,
puresilva
- a well-established (10 years+) website template used by over 500 businesses.
---